One more great news from ITL Aviation in this period when China Cargo Airlines (under China Eastern Airlines – MU/CK), one of the three largest airlines in China, has appointed ITL Aviation as the General Sales Agent (GSA) for MU/CK in Hanoi.
In this role, ITL Aviation team will start to handle cargos on Hanoi – Shanghai (HAN – PVG) route  with the flight frequency of 5 flights/week from Monday to Sunday on A330 – 300 passenger aircraft with payload of 17 tons/trip. The first flight to mark the cooperation between the two sides began on March 1st, 2021.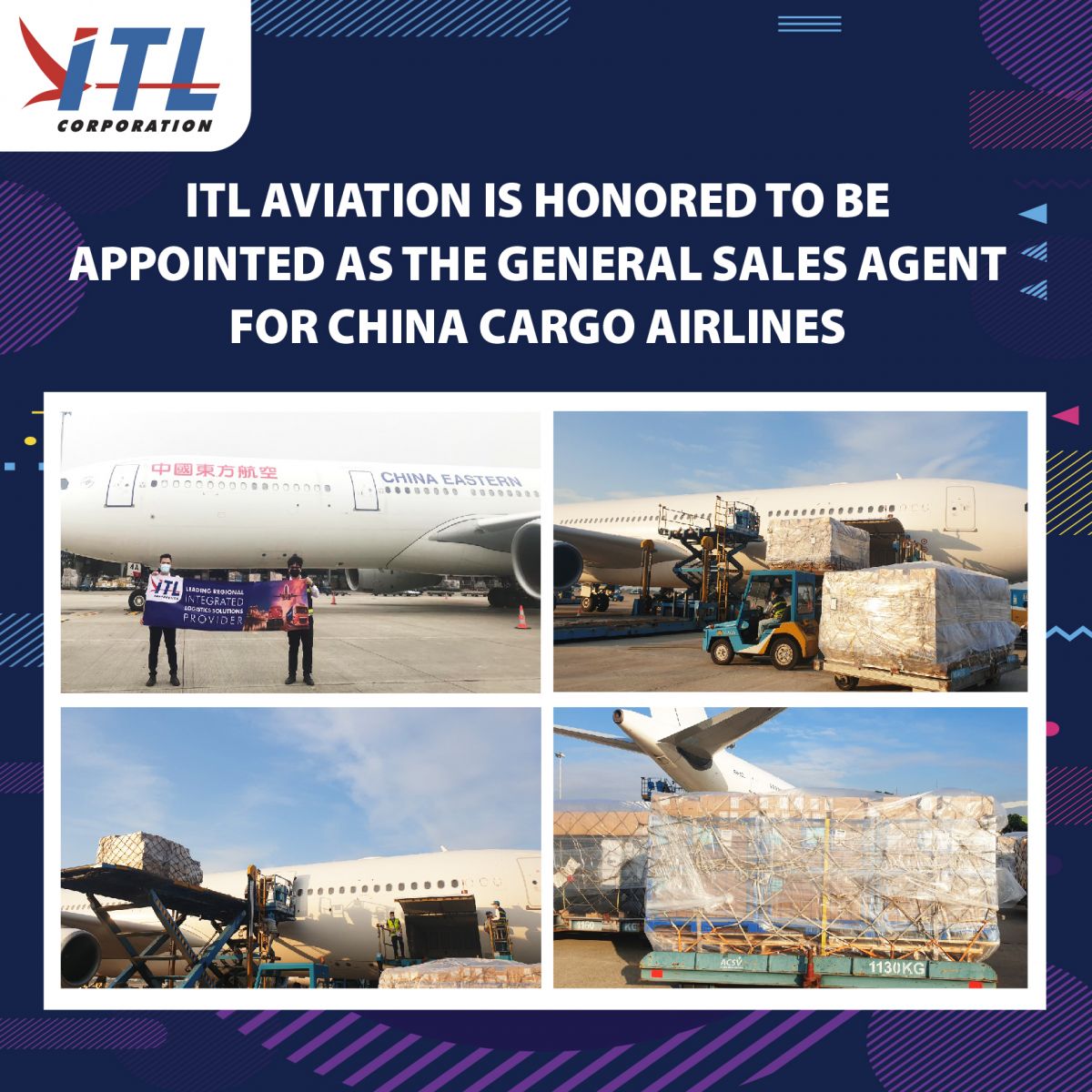 Although MU/CK's key transport market is the HAN – PVG route, ITL Aviation team is still making great efforts to expand and  exploit other transiting destinations through PVG in the domestic market of China and other countries such as: Japan, South Korea, EU and USA, … to meet customers' cargo transport needs.
In the current period, when the needs to transport cargos between Vietnam and China is increasing due to the supply chain shift of major corporations and production factories of electronics, smartphones … from China to Vietnam, cooperation between ITL Aviation and MU/CK to exploit the connecting flights between Shanghai and Hanoi will contribute to bring great values to ITL Aviation's customers and providing quality air cargo solutions for the market.
Being appointed as the GSA for MU/CK in Hanoi will enhance ITL Aviation's capacity and reputation in the air cargo market. This is also the rewarding result of ITL Aviation team's continuous efforts in finding the best solutions to expand operations and add values to customers and partners.
*About China Cargo Airlines:
China Cargo Airlines (MU/CK) is one of the three largest airlines in China. Currently, the airline operates flights through the two largest airports in China that are Shanghai Pudong International Airport and Shanghai Hongqiao International Airport. These two airports will connect to China domestic airports and other countries around the world such as: Northeast Asia, EU, East Coast and West America.