Following the previous success in bringing Thai Airways to resume in Ho Chi Minh City market, ITL Aviation has just set another memorable milestone when successfully bringing Thai Airways to resume in Hanoi market, starting from September 2021.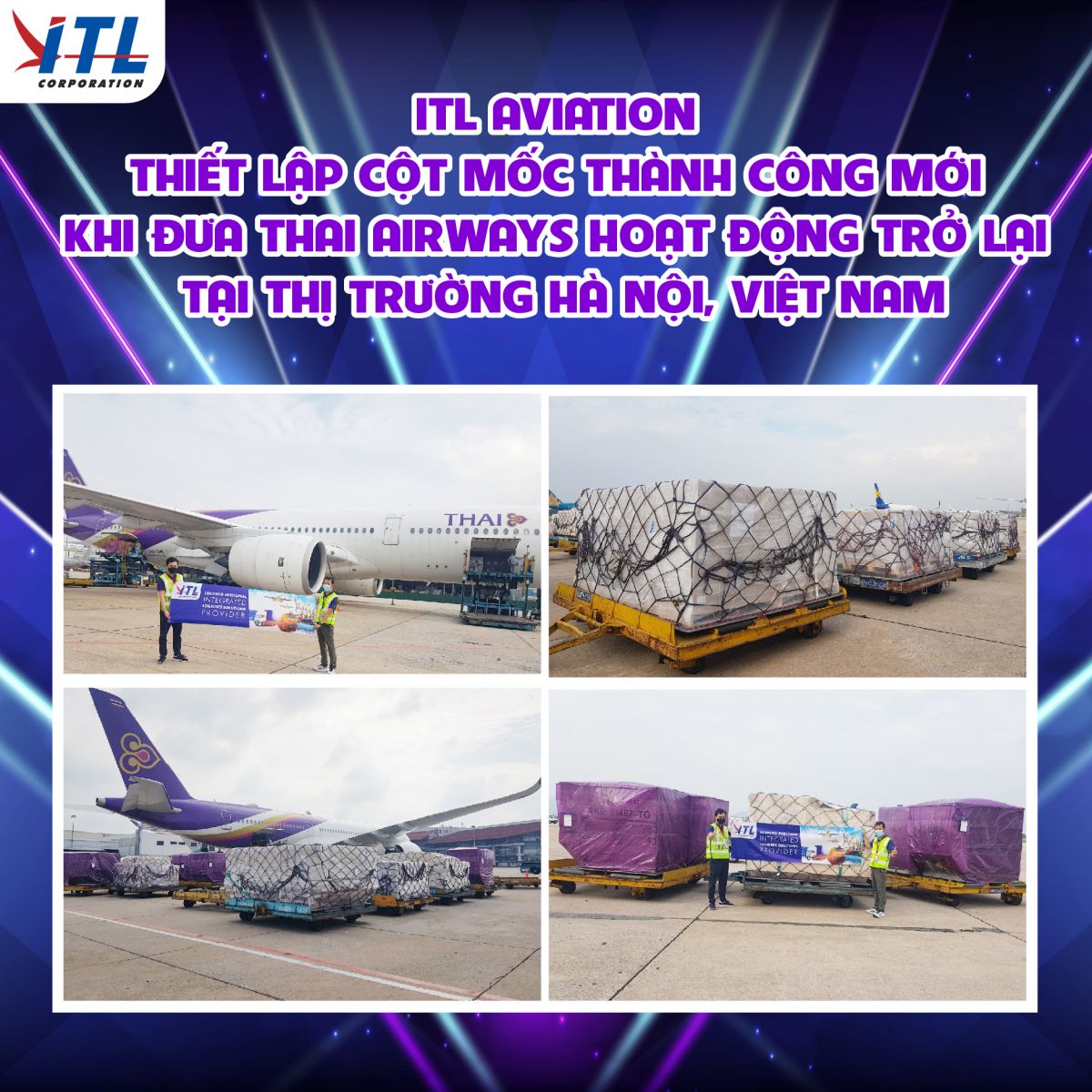 As planned, ITL Aviation will operate regular flights, route Hanoi – Bangkok (HAN- BKK) on every Thursday and the aircraft used is passenger Airbus A359 of Thai Airways, with a capacity of 20 tons per flight. The first Thai Airways flight in Hanoi took off on September 16th,  marking the airline's strong comeback in Vietnam's two largest aviation markets. This milestone has given ITL Aviation an extra advantage, being ready to seize opportunities in the coming New Normal period, helping Thai Airways strengthen its position and increase its competitive value in the freight market in Vietnam.
In addition to the main route Hanoi – Bangkok, the flights also serve the needs of transporting cargoes at other venues in Thai Airways' route network including London, Frankfurt, Manila, Japan, India,…This will contribute to provide ITL Aviation's customers and partners with the quality, steady and reliable freight solutions.
Previously, in July, 2021, ITL Aviation successfully brought Thai Airways' to resume in Ho Chi Minh City, reconnecting Ho Chi Minh City – Bangkok (SGN – BKK) route with the flights operated by using passenger aircraft. With the determination to accompany our partners to overcome the difficulties caused by the Covid-19 pandemic, ITL Aviation has proactively worked and closely connected with Thai Airways to resume all of its routes in Vietnam. At the same time, ITL Aviation is making its efforts to increase the flight frequency in Vietnam of Thai Airways in the coming period.
The success of ITL Aviation in bringing Thai Airways to resume in Hanoi and Ho Chi Minh City markets has affirmed its leading capacity and reputation in the aviation market in Vietnam and the region. This is also the deserved result for the continuous efforts of ITL Aviation team in finding the best solutions to expand operations and seizing opportunities to prepare for the recovery period, contributing to the success and adding values for our customers and partners.