The global e-commerce Logistics market grew 27.3% in 2020, according to the latest data from Transport Intelligence, reflecting a surge in e-commerce demand, exacerbated by the coronavirus pandemic. With a market share of 41.6% globally, Asia Pacific represents the world's largest market, with China leading the way. In 2020, China's Logistics market grew 20.1% in 2020 to around €112.8b. China's e-commerce Logistics market is expected to grow at 12% CAGR over the next 5 years. It is expected to grow above Asia Pacific and the global growth rate, accounting for 76.1% of the Asia Pacific market and 35.7% of the global market by 2025.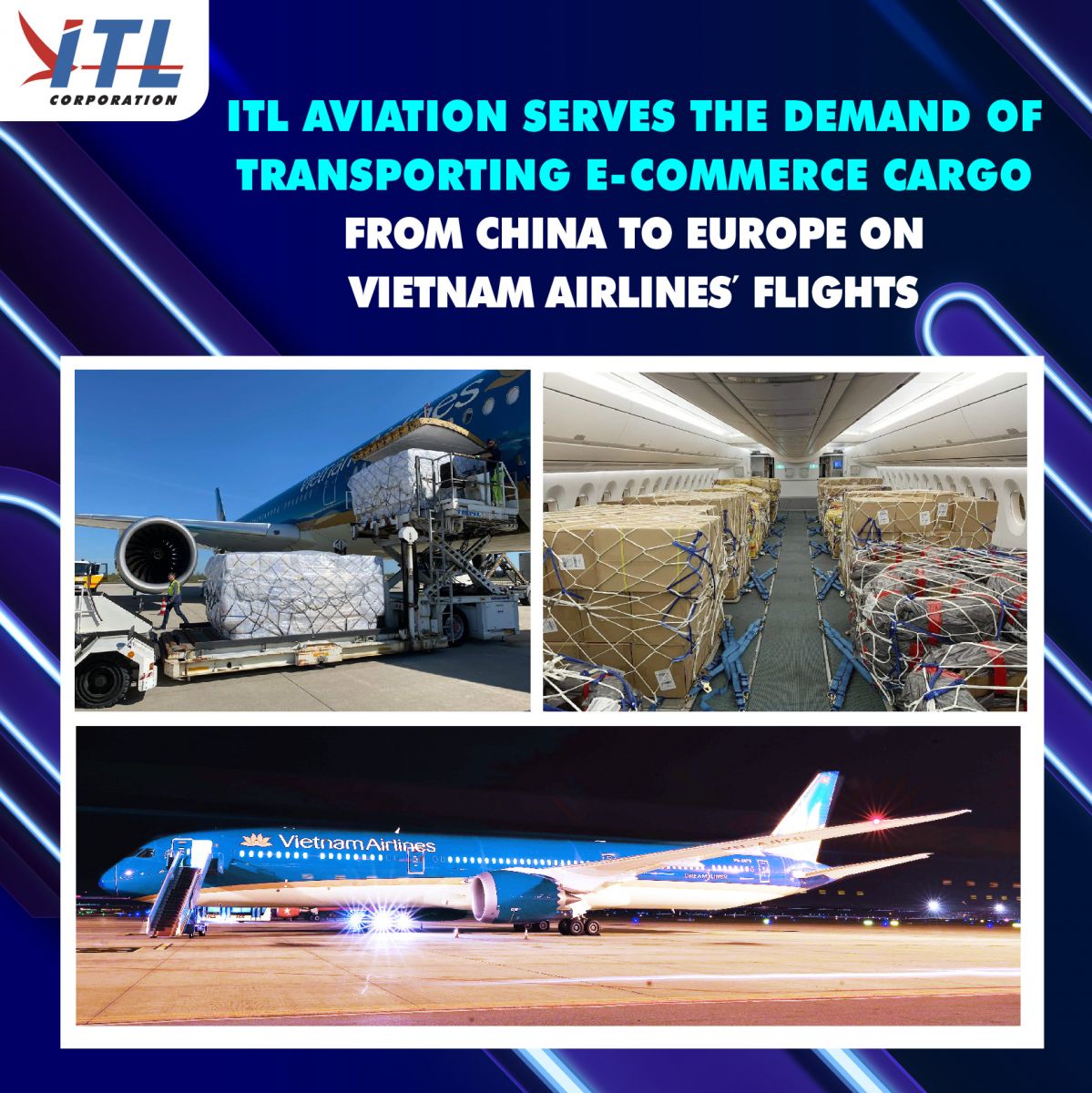 Grasping the demand for e-commerce cargo transportation in China, starting from June 2021, ITL Aviation has cooperated with major partners in China and associated with Vietnam Airlines to operate regular flights for the demand of e-commerce cargo transportation from Guangzhou (China) to Charles de Gaulle (France) and Madrid (Spain), these flights are transited  in Hanoi with flight frequency:
• Guangzhou – Charles de Gaulle: 3 flights/week
• Guangzhou – Madrid: 2 flights/week
The flights have been scheduled to be operated regularly from June 1st to December 31st, 2021 with a total of 140 flights, including: 84 flight from Guangzhou to Charles de Gaulle and 56 flights from Guangzhou to Madrid, these flights will meet the  demand of transporting e-commerce cargo between China and Europe. Types of aircrafts used are wide-body aircraft B789 and A350 of Vietnam Airlines, in which A350 aircraft has all its seats removed to maximize cargo handling.
Although the Aviation industry has suffered much in the Covid-19 pandemic, ITL Aviation team always makes their efforts to find solutions to adapt to the situation and looking for new opportunities to continue providing valuable services to our customers and partners. ITL Aviation is proud to be the strategic partner of Vietnam Airlines, developing the domestic market and expanding to other countries in the region.